Office Managers
Everything you need to know about Office Managers
From the skills required to be an Office Manager, to how to recruit an Office Manager and what an Office Manager does.
As a team, we have nearly fifty years of experience recruiting Office Managers across the UK and overseas from our offices in Manchester and London. Businesses and individuals alike have found that hiring an Office Manager can have a number of benefits; however, finding an Office Manager to be an extension of you, fit into your business seamlessly and start adding value from day one can be challenging. Below we share all of our expertise when it comes to hiring an Office Manager.
What is
an Office Manager?
An Office Manager is a varied and all-encompassing role, with the focus being on ensuring the smooth day-to-day running of an office environment. A strong Office Manager is a lynchpin within an organisation, responsible for implementing and maintaining processes and procedures to ensure that the team (as a whole) can work in the most efficient way possible. The role typically involves administrative organisation, and management responsibilities. The position is broad and plays a key role in all types of organisations, regardless of size, industry or sector. Gone are the days where Office Managers are there to load the dishwasher or fix the printer; they are crucial for employee happiness, efficiency, retention, health and safety and more. It is a highly rewarding and well-respected role in an organisation with fantastic progression opportunities.
What does an Office Manager do?
Although the day to day duties of an Office Manager may vary depending on the type of organisation and size of the business, typical Office Manager duties can be seen below:
Meeting and greeting guests and clients on arrival at the office
Assisting with PA/EA duties such as managing diaries and inboxes, booking travel and accommodation, preparing reports and meeting agendas
Managing meetings rooms, ensuring they are kept tidy, providing refreshments, and ordering catering
Ordering of office equipment, furniture, and consumables
Implementing office policies and procedures – such as onboarding documents, CRM systems, annual leave/holiday management etc
Organising meetings, client events, and social activities for the team
Managing the office budget/expenditure
Getting involved with employee engagement, rolling out benefits, assisting with training and development
Assisting with HR duties
Liaising with building maintenance, dealing with vendors and contracts, as well as Health and Safety
The Office Manager role typically suits someone comfortable getting involved in all different levels and types of duties, no matter how big or small.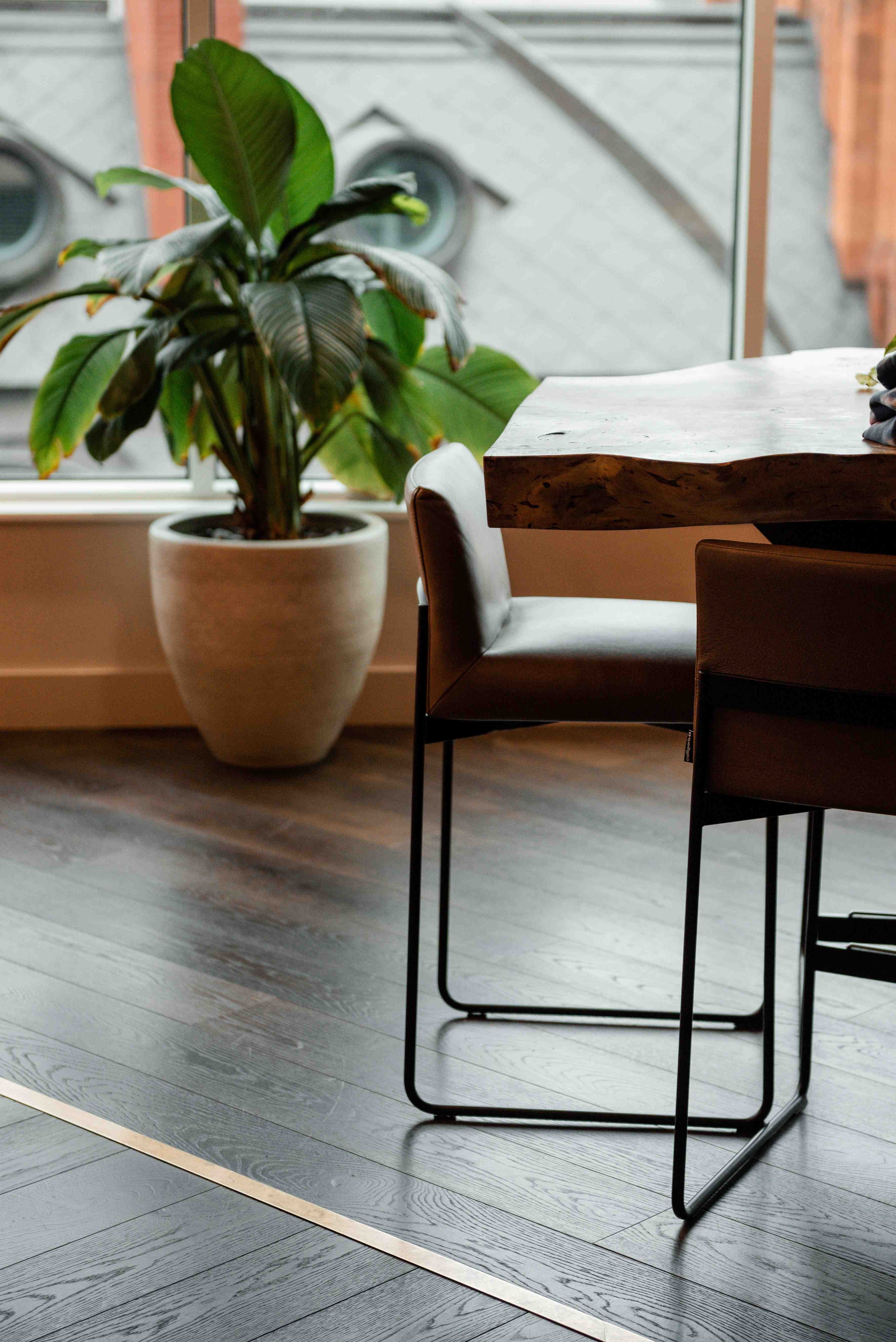 Office Manager Jobs
Office Manager jobs will differ from company to company; however, Office Managers are always the backbone of a company's operations. They are responsible for overseeing and organising a wide range of administrative tasks, from managing schedules and setting appointments to handling payroll and benefits for employees. Office Managers are also often responsible for maintaining office supplies, managing budgets, and ensuring that the office runs smoothly on a daily basis. This could also involve sourcing new office space and project managing an entire office move or working on specific projects.
One of the key skills required for success in an office manager job is the ability to multitask. Office Managers may be called upon to handle various tasks simultaneously, often with tight deadlines. Strong communication skills are also essential, as they interact with employees, vendors, and clients on a regular basis.
An effective Office Manager has exceptional attention to detail and is someone who is highly organised. They also have strong problem-solving skills and can think on their feet. Experience with office management software and technologies, such as spreadsheet and word processing programs, can also be helpful.
There are many opportunities for advancement and career development for office managers. With experience, you can move up to higher-level management positions or take on more responsibilities within your current role. In fact, the Office Manager role can often be combined with that of an Executive Assistant position, and we have seen more hybrid opportunities offering both in recent years. If you are seeking an exciting and challenging career that allows you to make a real difference in the success of a company, a job as an Office Manager may be the perfect fit for you.
It is also important to consider what kind of Office Manager job you are looking for. Here are some questions to ask yourself:
Are you looking for a temporary or permanent Office Manager job?

What industries are you looking to work in?

Are you open to temporary to permanent Office Manager opportunities?

Where are you looking to be based? Do you want to work in an office or work from home?
Once you've got a good idea of what type of Office Manager role you are looking for, it's time to start your search. Get in touch with an Office Manager recruitment agency to kick-start your search.
To find out more about the service that we offer at Lily Shippen and to browse our vacancies, just click below.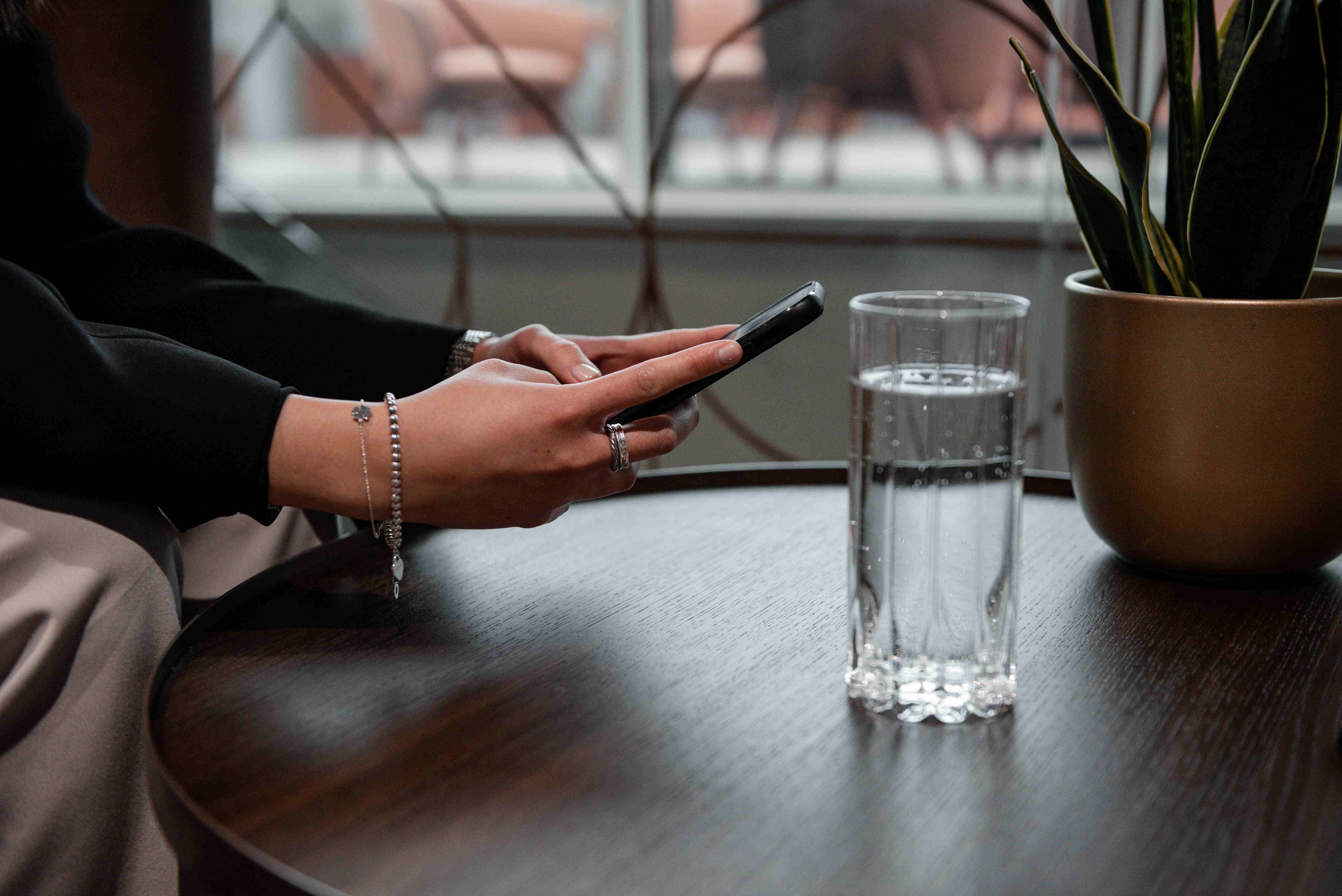 Office Manager Salaries
Office Managers play a crucial role in the smooth running of a business. Not only do they oversee the day-to-day tasks of the office, but they also ensure that everything is organised and running efficiently.
The average salary for an Office Manager varies depending on a number of factors, including the size of the company, the industry in which it operates, and the office's location.
Salaries can range widely for Office Managers, with some earning £25,000 per annum and others earning over £80,000 per annum. Factors that can impact an Office Manager's salary include their level of experience, as well as the specific duties and responsibilities they handle.
In Manchester, an Office Manager can typically expect to earn between £30,000 per annum - £40,000 per annum, depending on the role, industry and level of experience required. In London, an Office Manager can expect to earn £35,000 per annum - £50,000 per annum depending on the same factors. We often find that the larger salaries will reflect a role that is for a large business or has an element of personal assistant duties too.
In addition to a competitive salary, Office Managers will often receive benefits such as private medical insurance, discretionary bonuses and more. As an Office Manager, you can expect to work regular business hours, although some overtime may be required during busy periods.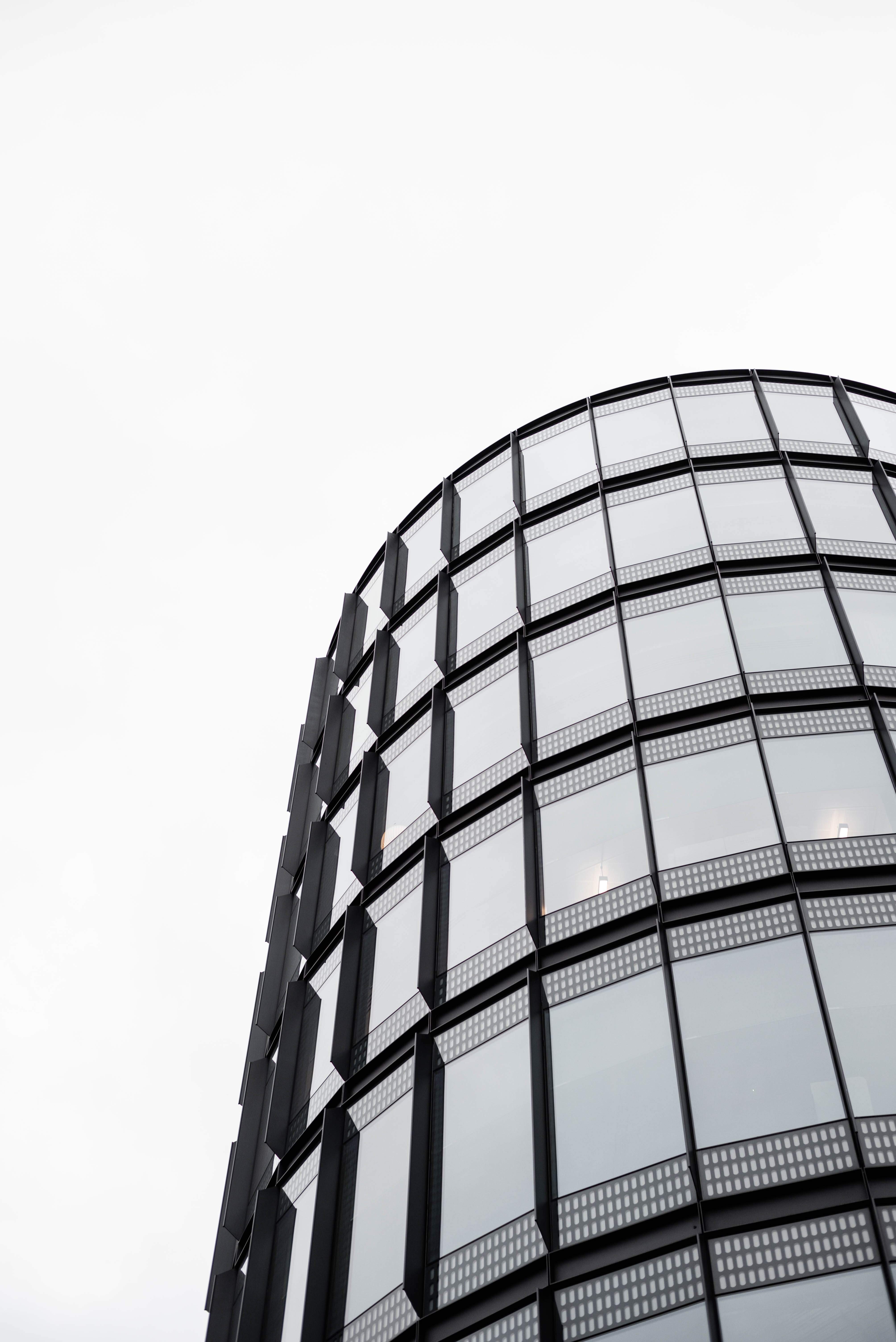 How to become an Office Manager
You don't typically need to be Degree educated to become an Office Manager, however, most companies will look for candidates with a good academic background i.e. strong grades at GCSE and A-Level, usually a minimum of B/C in Maths and English at GCSE as a minimum requirement. This being said, Degrees in Business Management, Business, Marketing, or essay-based subjects may be beneficial and help set you apart from other candidates. Candidates with NVQs (or equivalent) or apprenticeships in business and administration may also be regarded more highly when applying. Whilst grades may help with your application, relevant hands-on transferable experience, coupled with the right attitude and work ethic is usually what an employer will be focused on.
Office Manager jobs are rarely entry-level roles, so previous office administrative, secretarial or managerial experience will be highly beneficial when looking to apply for this type of position. It is also worth highlighting and referencing any temporary roles or work experience undertaken that aligns with the duties involved and skills used in an Office Manager job. Be sure to include any voluntary work, team-focused experience or extra-curricular activities that showcase your personality and skill set too.
As a general rule of thumb, the below skills and personality traits should equip you well in an Office Manager role:
Emotional Intelligence
Time management
Excellent organisation skills
Ability to prioritise
Strong communication skills, both written and verbal
Innovative thinker
Problem-solver
Ability to build up long-lasting relationships with internal and external stakeholders at all levels
Team player
Business acumen
Ability to use initiative and take ownership of tasks
Tech savvy
Negotiation skills
Self-motivated
Career Progression Opportunities
In the vast majority of Office Manager roles, there is scope for future progression and development, and there are a variety of areas that this role can move into, with a number of different courses/training opportunities available, such as team management, project management, health and safety, HR etc.
In smaller organisations with less budget for further qualifications, you should have a think about what you're good at and play to your strengths. If you enjoy working with people and helping them grow, you could look at putting your hand up to manage staff within the business, i.e. more junior positions such as a Receptionist/Office Administrator, or take on lower-level HR duties such as managing holidays/absence and performance management.
In larger organisations with a bigger budget, you could look at undertaking qualifications that will allow you to take on more in your role, such as Health and Safety qualifications, for example, an IOSH qualification, mental health first aider, CIPD or even a Prince 2 project management qualification which could help you get involved with projects like employee engagement or rolling out a new CRM system or benefits programme for the team.
We have also seen Office Manager roles progress into Operations Manager positions over time, where you would work closely with the Senior Management team. There are several avenues for career progression in an Office Manager role for the right individual.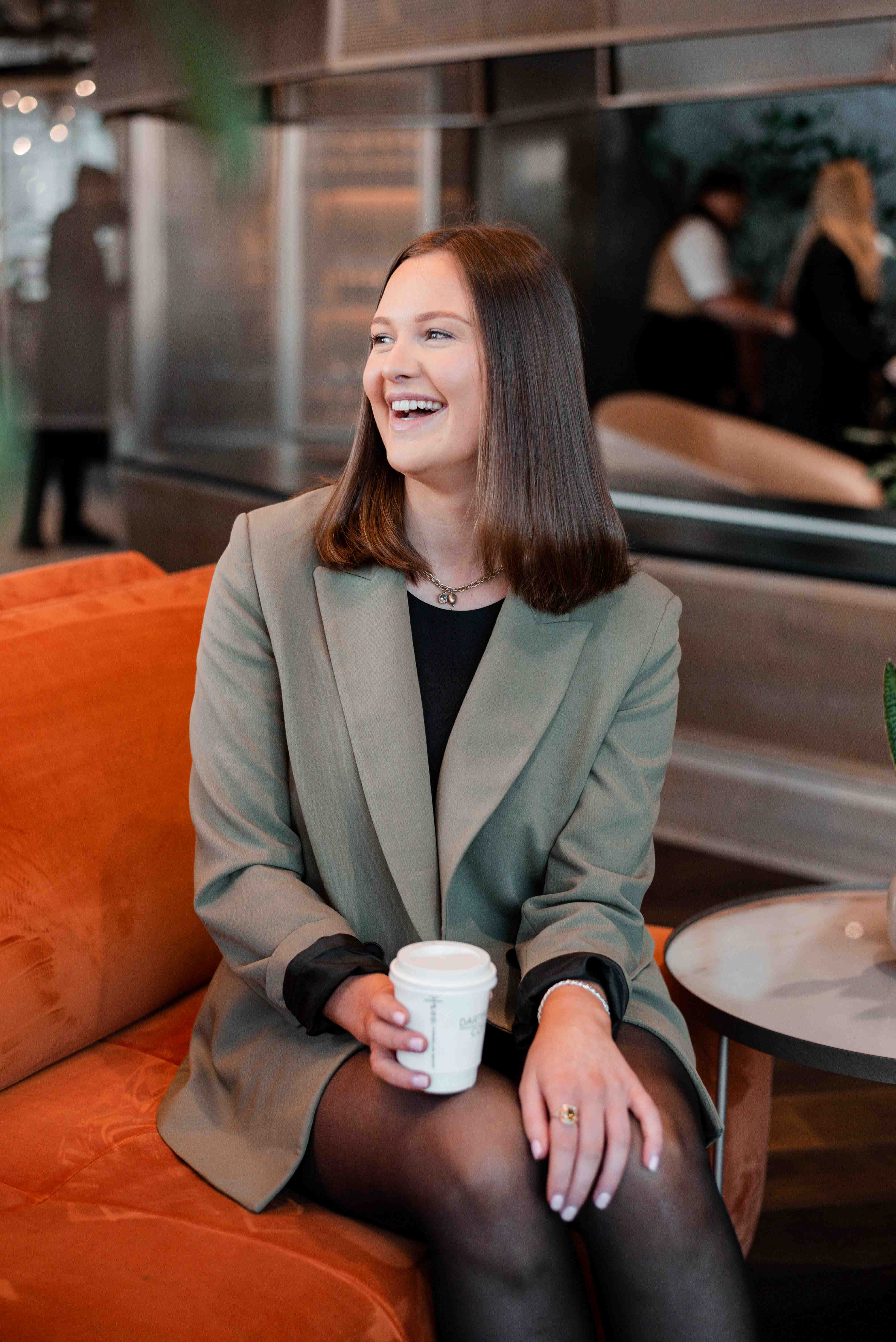 Once you've identified that an Office Manager is what your organisation needs, it is important to do your research in order to understand what Office Managers are looking for out of a role. Having a better insight into what an Office Manager wants/needs will set you apart from other companies within the market and help you to ensure that what you are offering is attractive and competitive in order to attract the top talent. Most Office Managers want the following out of their role:
To feel valued and that their role is contributing to the business's success.
Autonomy and ability to take ownership of tasks and run with them
A supportive and accepting culture where their voice and opinion is heard and where they are rewarded for their hard work
Training, development, and progression opportunities
A competitive salary and benefits package
The ability to grow their role over time, make suggestions and contribute.
Beginning the search
After you have researched what a good Office Manager is looking for, you can begin to search for the perfect candidate. The next steps are to think about how to sell the position available, and what salary this role, and the level of experience required will warrant. A well-written job specification that outlines the company, culture, and scope of the role is key to attracting the top talent in the market. A reputable recruitment agency who specialise in this type of role should be well-equipped to help you with market intel, job description templates, and examples, and accurate salary benchmarking information.
Write an effective Office Manager job description
In order to entice the perfect Office Manager for your business, you need to ensure your job description is informative, attractive, and showcases your business in the best possible way – you need to SELL your company and the role and demonstrate how it stands out from any other Office Manager positions on offer in the market. A solid job description should cover all of these points laid out below:
A concise and informative introduction into the role, and who it will be supporting/working closely with. This will enable prospective applicants to distinguish whether or not the role is suitable for them and will hook any suitable candidates in to continue reading to learn more and, hopefully, apply.
List the key roles and responsibilities within the role and what the successful candidate will be doing day to day, in order to clearly demonstrate the expectations.
A person specification section is key in a job specification. This will list the essential, as well as desired skills, qualifications (if necessary), and experience that you are looking for in a successful candidate.
Make the package stand out. Ensure you have shown the salary bracket for the role and highlighted any benefits, perks, bonuses, extra training, etc. This alone could separate your job from that of competitors and make you stand out from the crowd.
Could you give some insight into the culture of your company, what they do and what makes you different? This helps to bring the role and the organisation to life and should mean that candidates are more likely to apply if they feel your organisation, culture, and values align with their personal interests, personality, and values.
The recruitment process
Once you have successfully put together an attractive job advert and ensured the salary and package on offer are in line with the market rate, you should be ready to begin the recruitment process. Here are some tips on how to get the ball rolling:
Look at the market – is it candidate or job-heavy? Are there a lot of Office Manager jobs out there in your local area at the moment? A good recruitment agency specialising in this type of role should be able to help you with this.
Think outside the box – try not to focus too much on industry experience unless it's absolutely vital. Office Manager experience should be transferable across industries, and this will open up the talent pool even further.
Cultural fit and personality should trump years of experience and qualifications.
How to interview an Office Manager
A solid interview experience is extremely important in order to attract top talent, so before you go ahead and begin the interview process with a potential Office Manager, think about the following things.
Office Management professionals generally prefer face-to-face interviews within the office environment. This helps the candidates get a better feel for the type of people they will be working with and the environment they will call 'home' if successful.
Implement a CV-based discussion – allow the candidate to talk freely about their experience and transferable skills. Ask questions about their previous roles, what they have enjoyed, where they have shined, and what they haven't enjoyed about their current/previous roles. This should give you a good insight into whether or not the person will be able to hit the ground running and flourish in the role and environment you offer. Read through the candidate's CV ahead of the interview and make annotations if there are particular questions that crop up when you're reading it i.e. why did they leave that role, what was their biggest achievement or proudest moment?
Ask questions about cultural and personality fit – In our opinion, this is key! You can train a candidate on how to do a job, but if they aren't the right cultural fit for the organisation, this will be problematic. Think of questions you can ask that will allow the candidate to highlight their personality, their likes and dislikes, how they like to work and what sort of environment they feel they thrive in.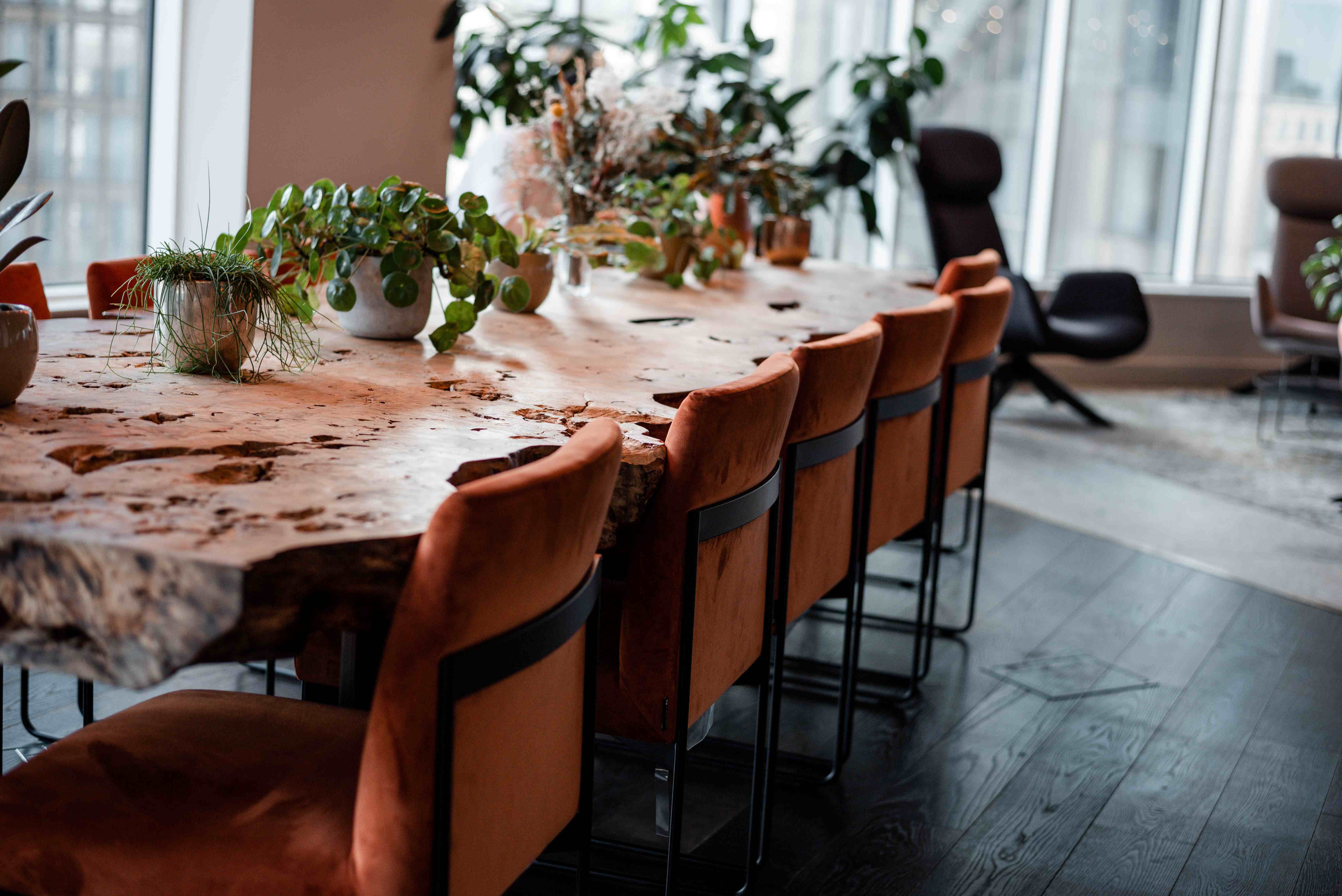 Office Manager Recruitment Agencies
Why work with a specialist agency to hire an Office Manager?
Working with a specialist agency will take the leg work out of recruiting for this type of role. Specialists agencies will have a brilliant understanding of the role and what is required. They will also have an excellent network of suitable candidates to tap into to ensure you are only being sent candidates that are 100% suited to the role and what you're looking for in an individual. They will support you in thoroughly vetting each candidate that applies and will shortlist only those they feel will be perfect for you and your business requirements.
A specialist office management recruitment agency will have a greater understanding of how best to sell the role you are offering in order to attract the top talent in the market and will be able to advise you on how to write an appealing job specification, offer you advice on salary benchmarking, market intel, interview support etc.
A specialist office management recruitment agency will take the time to get to know you as a company, what is important to you and the type of person who will fit within your organisation. In addition to this, they will take the time to meet each candidate that they register, ensuring that the personality and experience fit is there before sending CVs across to you to review.
How to decide what specialist agency to work with
Ask your network for recommendations! Good people know good people. More likely than not, someone in your network will have worked with a specialist agency to hire an Office Manager before and if they were impressed with them, that's a good starting point! At Lily Shippen, we are fortunate to have received a great deal of work through referrals from companies or individuals who have worked with us previously. In fact, 83% of our business comes from client referrals, which goes to show that reputation is key when looking to partner with an agency to recruit business support professionals for your business.
Look at their reviews – A good agency should have excellent google and/or feefo reviews. This will give you an insight into how reputable they are, and how other clients and candidates have found working with that agency. This will go a long way in showcasing their reputation and credibility.
Research their values – Does the recruitment agency have their company values listed on their website? This can really help you to understand their mission statement, what's important to them and how they operate. Do their values align with your personal and company values?
Could you take a look at their social media channels? Reputable recruiters and specialists agency should be active on social media and regularly post advice and share content to showcase that they are experts in their field and are willing to go above and beyond for their clients and candidates alike.
Book a call or a meeting with them if you still need clarification. Give the recruitment agency the opportunity to pitch their services to you and showcase what value they can bring and why you should work with them over another agency!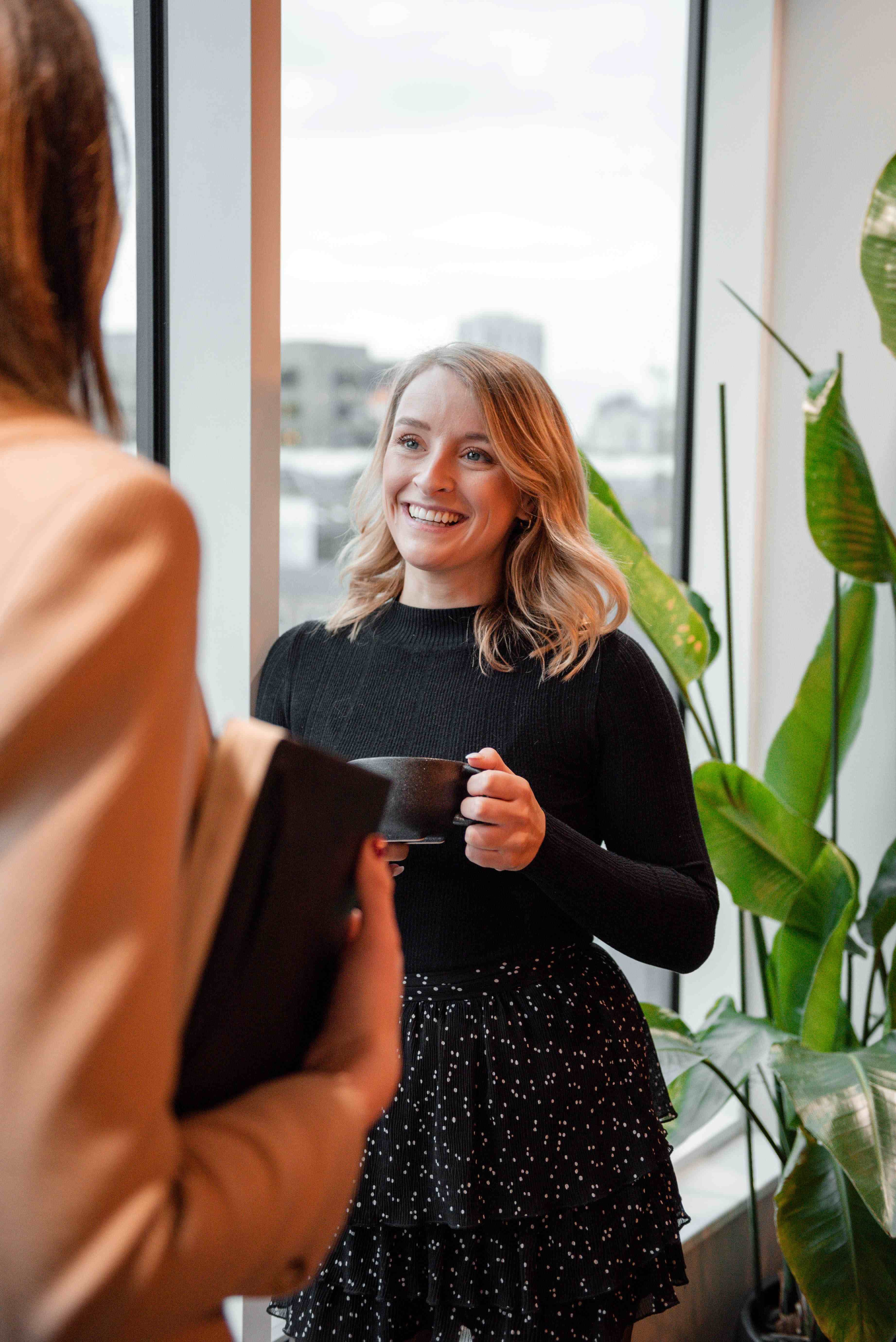 Looking for a business support job in Manchester or London?
A team of experts who understand the role and you so we can add value at every stage. Below are just a few of the titles that we recruit for:
Office Manager

Team Assistant

Receptionist

Chief of Staff

Private Personal Assistant
As a boutique executive and business support recruitment partner, we are experts at understanding what makes the perfect 'fit' for a business, which enables us to work across multiple sectors, including property; financial services; insurance; legal; advertising, marketing and public relations; start-ups; telecommunications; and private individuals and family offices.
Thoroughly vetting and getting to know every candidate that we represent helps us to tailor our recruitment service and set everyone up to succeed, ensuring that you secure the best talent for your business.