HR Recruitment
Everything you need to know about HR recruitment.
From specialist to generalist, recruitment, L&D, early careers, and D&I.
In the simplest of terms, Human Resources is the division of a business that is responsible for managing the employee lifecycle. A Human Resources department takes care of a firms most valuable asset – its people. Human Resources professionals make sure that employees have everything they need to perform their day-to-day duties as well as creating a healthy and inclusive work environment that not only attracts the best people, but retains them.
Professionals within a Human Resources department perform a huge variety of tasks such as – recruitment, employee relations, HR operations, compensation and benefits, payroll, learning and development, diversity and inclusion and early careers.
With this in mind, it is important to consider that human resource management is a overarching, umbrella term to describe the function. Due to the many areas of human resources, it is typical for professionals in this field to possess specific expertise in one of more areas. A few of these career titles are below;
HR Generalist

Training/Learning and Development

Compensation, Benefits and Reward

Experienced Hire Recruitment

Graduate Recruitment and Early Careers

Diversity and Inclusion

Payroll
To take this one step further, Human Resources involves both strategic and comprehensive approaches to managing people as well as workplace culture and environment. The role of a human resources professional is to ensure that a company's most important asset – the people – is being nurtured and supported. Today's Human Resource management team is responsible for much more than the traditional end-to-end administration tasks (albeit these still being important). Instead, human resource management teams are more focused on adding value to the strategic direction of a firm, the utilisation of employees and ensuring business needs are met and positive impacts are being made in measurable ways.
Overall, Human Resources plays a crucial role in the smooth operation and success of any organisation. It is responsible for managing the people who make up the company, and for ensuring that they are happy, productive, and able to contribute to the overall success of the business.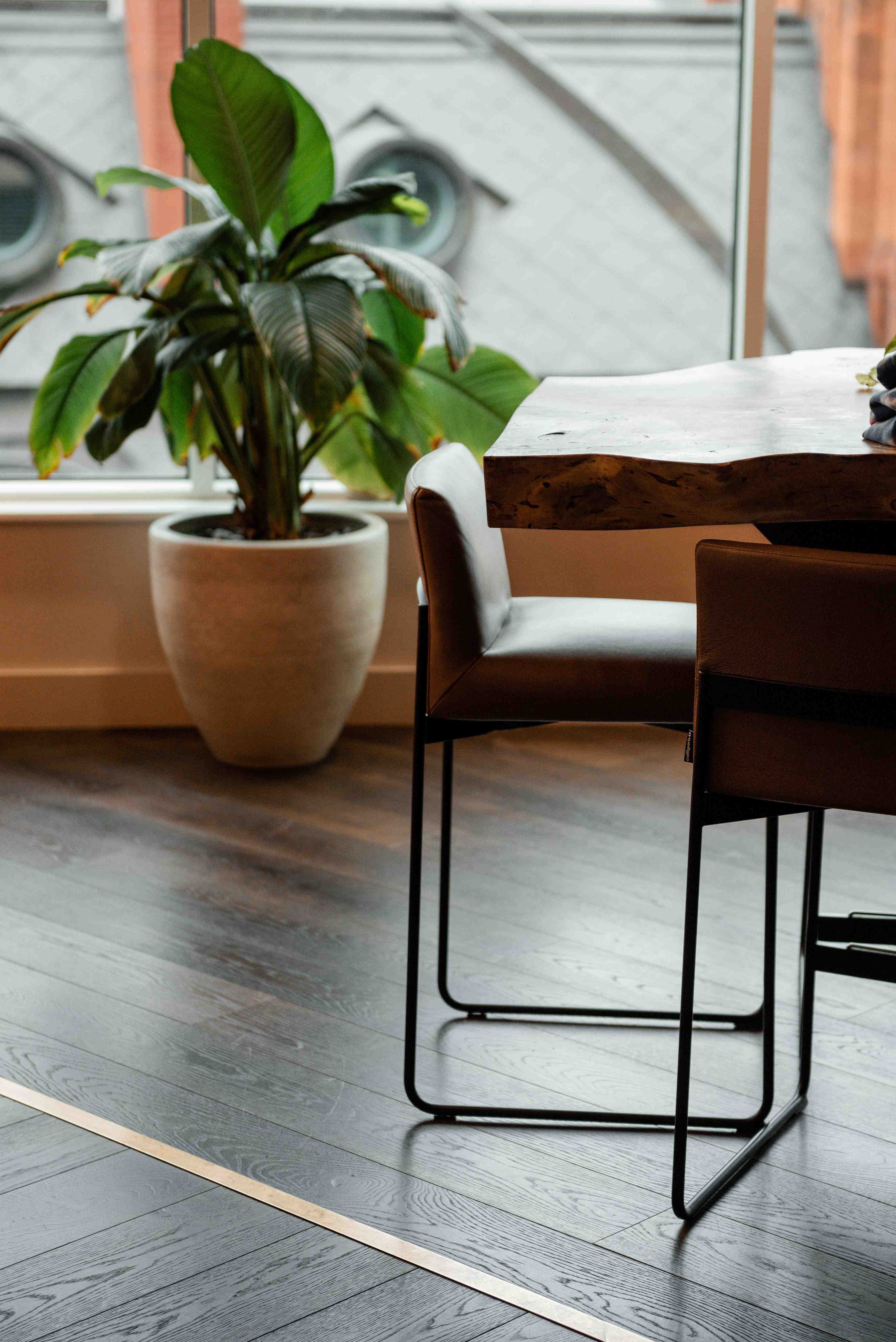 If you are looking for a new opportunity within a Human Resources function, you have come to the right place! Collectively, we have over 20 years of experience helping people look for their perfect role with Human Resources (HR) and take the next step in their careers. As experts in our field, we will be able to offer you advice on accurate salary expectations as well as ensuring that your CV stands out from the crowd and showcases your skills in the best possible light.
It is important to consider what kind of role you are looking for within HR:
Are you looking to work in a generalist role across all areas of the employee lifecycle?

Are you keen to specialise in a certain area? If so, what are your strengths and interests?

Are you open to both permanent and FTC/interim roles?

What industries do you see yourself working in?

How big of a team would you like to work in?

What level would you like your manager to be?
Once you have got a good idea of what type of role you are looking for within Human Resources, it's time to start your search! Get in touch with a suitable and reliable Human Resources (HR) recruitment agency.
HR roles can vary across all different industries, teams, and sizes of organisations, and HR roles can cover either Generalist or Specialist functions.
Common roles within HR include :
Learning and Development:
Internal Recruitment:
Early Careers:
Employee Relations
Diversity and Inclusion
HR Operations
HRIS
Check out our HR Jobs London page and HR Jobs Manchester page for more information on the services we can provide you with regarding the roles above.

If you're interested in pursuing a career in Human Resources, there are several steps you can take to increase your chances of landing a job in the sector.
Education: A university degree in Human Resources, Psychology, or a related field is not essential, but it can help to secure entry-level HR positions. Some employers may also require a master's degree in Human Resources or Business Administration.
Build your skills: In addition to a degree, it's important to develop a strong skillset to be competitive in the job market. This includes strong communication and interpersonal skills, as well as proficiency in areas such as conflict resolution and problem-solving.
Gain experience: Many HR positions require some level of experience, so it's a good idea to get your foot in the door by interning or volunteering in the industry. This can also be a great way to build your network and make connections in the industry.
Get certified: Receiving a Chartered Institute of Personnel and Development (CIPD) Level 3, 5 or 7 qualifications can help you stand out in the job market and demonstrate your commitment to the industry.
Network: Building relationships and networking within the HR industry can be a valuable way to find job opportunities and learn about new openings. Consider joining professional organisations, attending industry events, and connecting with HR professionals on LinkedIn.
By following these steps, you can increase your chances of landing a job in Human Resources (HR) and beginning a rewarding career in the field.
Our specialist recruitment firm helps with all levels of experience when it comes to HR roles. We offer roles from entry-level to senior positions and will only match you with roles that fit your experience, skill set and desires.
We take the time to get to know you, and your individual strengths, requirements, and career aspirations.
We will only ever brief you on the jobs that we feel are genuinely aligned with your career goals and ideal working environment. We aim to make your job search as simple and pleasurable as possible.
You are our priority when it comes to ensuring the perfect fit and right job for you that will support your move into the HR realm. From CV guidance to interview preparation and answering any questions you have along the way.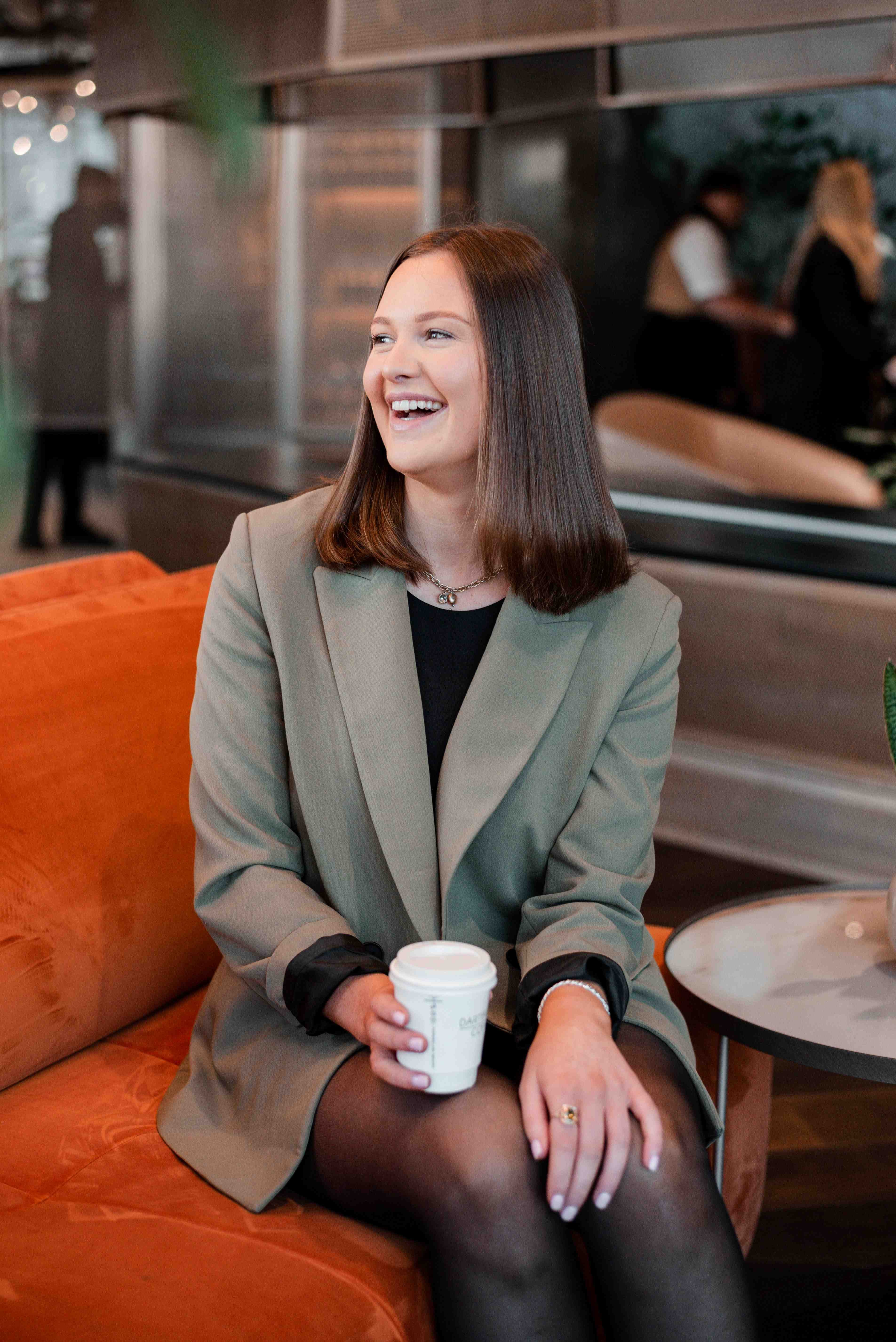 HR Competencies and Skills
HR is the department that oversees all people-related tasks and initiatives, including the hiring, training and development of employees. Here are some of the skills needed to work in Human Resources:
Strong communication skills: You'll need to be able to communicate clearly with people from different backgrounds and levels in the organisation.

Able to prioritise tasks: Human Resources (HR) professionals are often responsible for multiple projects at once. You'll need to be able to prioritise your work and make sure that everything gets done on time.

Good organisational skills: Keeping track of employee information can be challenging, especially if you have a large company with many departments and locations. You'll need excellent organisational skills so that you can keep everything straight.
Communication skills are critical to all aspects of life, and they're especially important for human resources professionals.
A Human Resources professional needs to be able to understand what makes people tick, and how they can best be managed in order to achieve the goals of the company. This means having a good understanding of how people work together, what motivates them, how they interact with each other, and how they can be encouraged to do better work.

A Human Resources (HR) function plays a vital role in an organisation's performance and success as well as people's careers and development. The Human Resources (HR) function ensures the right people are in the right jobs; attracting these people is just the beginning.
Human Resources professionals encourage employees to stay within a business, perform to the best of their abilities, support them with the skills, training and development needed to build long-term careers and empower them to work together and drive an organisation's success. Furthermore, Human Resources professionals ensure employees' rights are protected, ensuring they are fairly rewarded and treated correctly during their employment.
More specifically, we have included what we believe to be the main benefits of having an efficient and successful Human Resources function.
Recruitment and Training
Bringing the right people into the business with the required skill set to ensure success. It is a difficult role without a planned method and strategy. Timing is essential. This is where recruitment and training comes in.
If the right candidate is hired, training is followed, and this is usually fairly straightforward if the right person is found for the role.
Performance Management Strategy
Human Resources (HR) departments are responsible for measuring work efficiency and designing a performance management and/or employee engagement strategy accordingly. An HR department will help employees improve skills and encourage effective working.
Building Relationships
It has been proven that the happier the employee, the better and more productive the workspace. It is an Human Resources (HR) department's job to ensure a nurturing and supportive working environment. Workplace relationships, their integrity and the values of an organisation are essential.
Conflict Management
There can be many occasions where there is a disagreement between employee and employer, and it is down to the Human Resources (HR) department to manage these in an effective, supportive manner ensuring fairness for both parties. They will take timely action to ensure it doesn't escalate and have negative effects on a business.
Employee Retention
It is obvious that high employee turnover can badly affect the overall efficiency and culture/environment of an organisation. Employees are an organisation's biggest asset, and hiring can be a long and expensive process. It is a Human Resources professional's role to improve and maintain good employee retention. This is usually a result of the points mentioned previously, but regular feedback from employees is also an effective way to improve and make changes.
Read more about why you need an HR Recruiter here!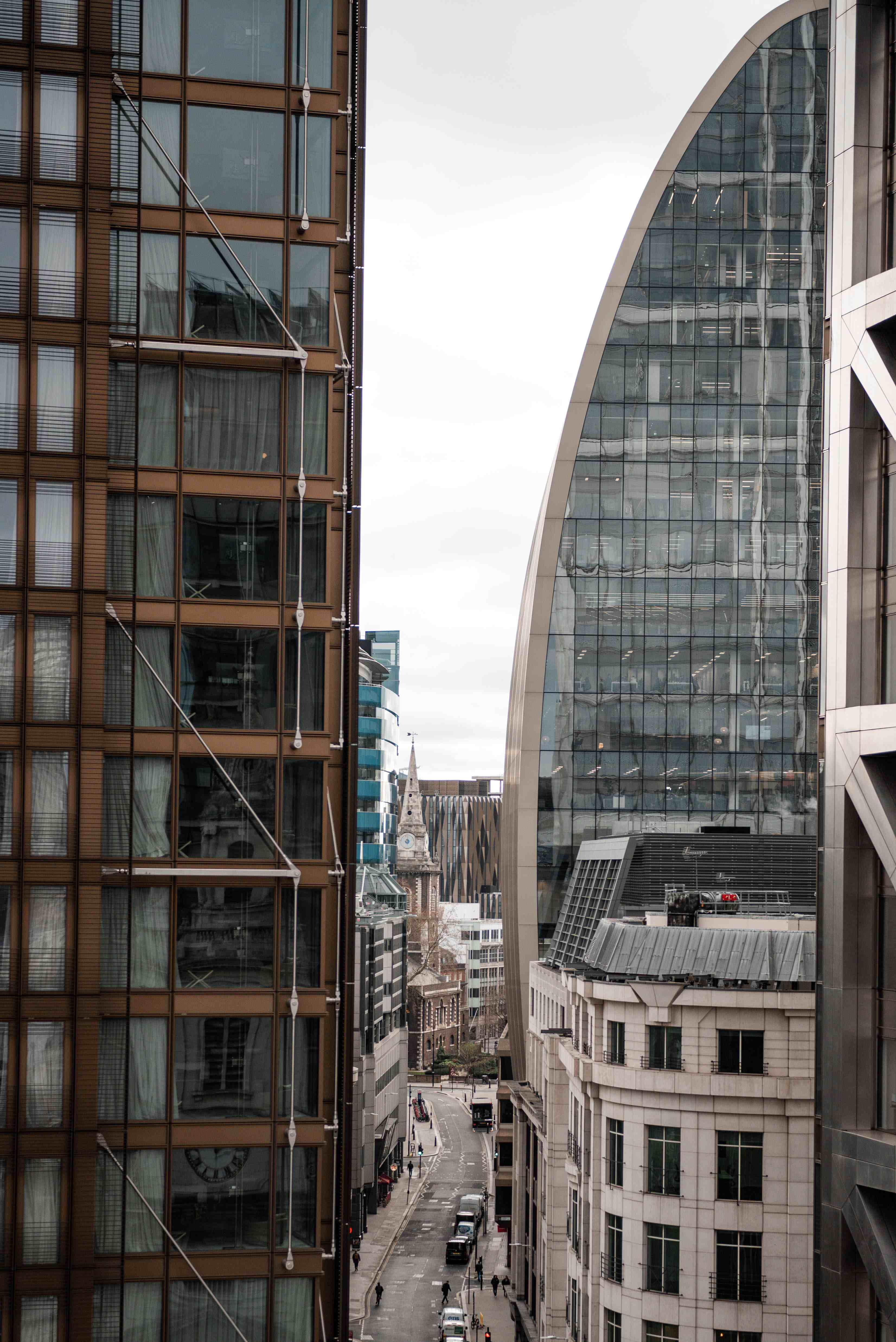 What do Human Resources professionals want?
Once you have come to the decision that you are going to hire an HR professional, it is important that you do research in order to find out what most Human Resources professionals are looking for in regards to a role. Having a better insight into what Human Resources (HR) candidates want will set you apart from other companies within the market and help you to ensure that the role and the package you are offering are both competitive and attractive to the top talent out there.

Flexible and Remote Working Opportunities
Human Resources candidates are increasingly looking to work for companies that offer flexible and remote working opportunities. Offering flexible working and remote patterns result in healthier and more productive working habits, as well as reducing staff turnover within the workforce, so this is definitely something to bear in mind when looking to hire a candidate for your Human Resources team.
Culture
The key to attracting and retaining talent is fostering an open and dynamic culture. Company culture is another important factor that Human Resources (HR) candidates consider when weighing up a potential job offer, with 58% of employees we surveyed stating that they have left a job or would consider leaving a job if they felt the culture and social environment were permeate by negative office politics. A positive culture can result in clearer thinking, higher productivity, a bigger-picture mindset, innovation and empathy, which can, in turn, all contribute to pushing the company forward.

Additionally – an inclusive culture is more likely to make its employees feel heard, supported and empowered to do their best work, share ideas and fulfil their potential. It is important to highlight your company culture in job descriptions, on your company website and across your social media platforms in order to attract the right Human Resources (HR) candidate for you and your business/team.
Training and Development
We interviewed Human Resources (HR) professionals; over a third of them felt that their employer didn't offer enough training and development and the same level of training and development as other client-facing roles may receive. This is a key point to consider when hiring new employees as, if your company does not offer HR candidates the chance to upskill, you are more likely to lose out on top talent to competitors within the market.

Make sure that any potential opportunities for extra training and upskilling are detailed within the job description or outlined to the agency that you are working with, as this will be extremely appealing to many candidates within the market and may set you apart from other companies who are hiring.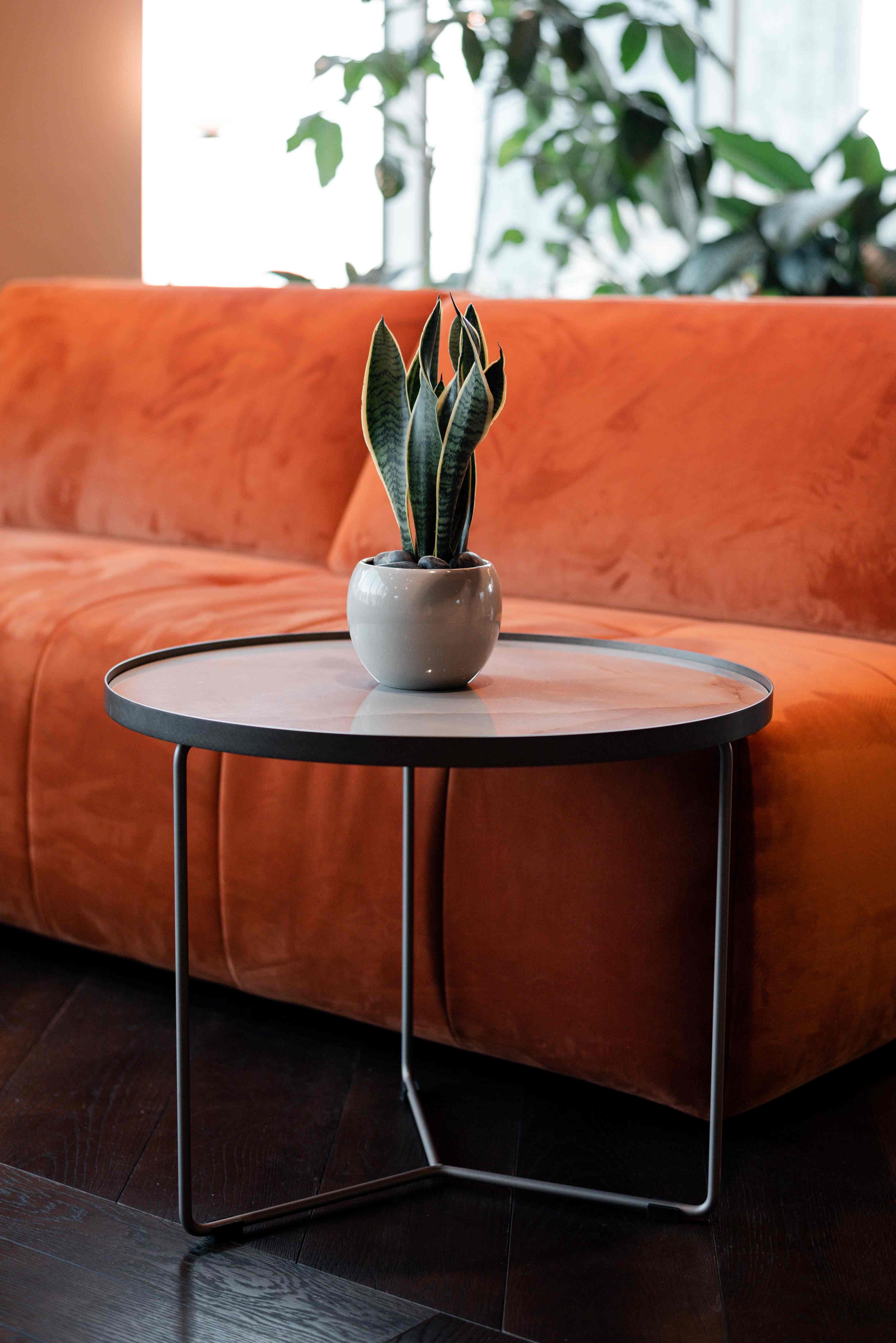 Beginning the search
Once you have decided to hire an Human Resources (HR) professional and have taken into consideration what HR candidates within the market are looking for, you can start to begin the search for your perfect candidate. The next steps to consider are how to sell the position available and what salary the role you are offering will warrant. An informative and well-written job description is key when trying to entice the top talent, however, ensuring the salary you are offering is in line with the market rates is also an important factor to consider when looking to attract the right calibre of candidate. A good Human Resources recruitment agency can help you with providing job description templates and accurate salary information.
Write an effective job advert
The key to attracting the best and most suited talent is to ensure that you have an appealing and informative job description. A good job description should be comprised of the following sections:
Start off the Human Resources roles job description by including a concise and informative introduction to the role and who it will be supporting. This will help whoever is reading the job description to ascertain whether the role is appropriate for them and aims to entice potential candidates to keep reading.

List the key role responsibilities that the successful Human Resources candidate will be undertaking in order to make clear what is expected should the applicant be offered the role.

Give a personal specification. In this section, list the essential and desired skills, qualifications and attributes that you are looking for the successful applicant to have. For instance, if you require an HR Advisor to have a minimum of three years of experience with extensive employee relations experience, you should make this clear. Setting out your expectations and clarifying whether these are prerequisites or preferences will mean that you will attract candidates who meet these requirements and receive fewer applications from candidates who do not have the relevant experience.

When it comes to remuneration and benefits, you should list the salary, or salary bracket, on offer and highlight any benefits, rewards or extra training available. Think of this section of the job description as a means to showcase what you are offering that other companies may not be.

At the end of the Human Resources position's job specification, it is important to give some insight into what your company does, what the company culture is like and what sets you apart from competitors. This section doesn't have to go into a great amount of detail, as most applicants who are interested in the job description will then go away and do their own independent research on your company before applying to the role. However, this section should not be overlooked as it is a great way for you to showcase what your company has to offer and what differentiates your business from any other business that applicants may be considering working for.

Salary – where salary is concerned, this can differ depending on location, industry and the level of support required. If you want to ensure that the salary you are offering is competitive and in line with market rates, please enquire with Lily Shippen consultants to give you accurate data.
The recruitment process
Having put together a job description and package that considers what Human Resources professionals are looking for, you are now nearly ready to begin the interview process. However, before you start looking at CVs and shortlisting Human Resources (HR) candidates to interview, take a moment to think about the following:
The market
It is important to consider whether the current Human Resources market is candidate-driven or job heavy. A good and reliable Human Resources recruitment agency can help you with this.
Think "outside the box".
A competitive candidate market throughout 2022 has resulted in companies needing to seek professionals with key transferable skills that might not be the traditional background they would hire. Whilst it is easy to see why specific industry experience is appealing in a more remote based environment, it is worth remembering that cultural fit and work ethic remain top of hiring managers priorities when it comes to recruiting Human Resources professionals. We would always strongly advise our clients to be open to considering experience from a range of industries, as well as varying levels of education, to promote a diverse workforce and ensure the best talent for their business.

In recent years, we've witnessed more and more companies thinking "outside the box" and making hiring decisions based on personality and transferable skills rather than specific industry experience. A good Human Resources (HR) professional will be able to adapt to a new industry quickly and pick up the terminology as they go along. It is easier to train an individual on the nuances of an organisation than it is to train them on how to behave and operate in certain situations. Of course, a Human Resources (HR) function will need to adapt depending on the organisation and its employee population.

In addition, due to the change in the business landscape as a result of the pandemic, many companies have had to change the way they work and operate, with many companies now considering fully or partially remote Human Resources or People professionals where they have previously expected fully office-based staff.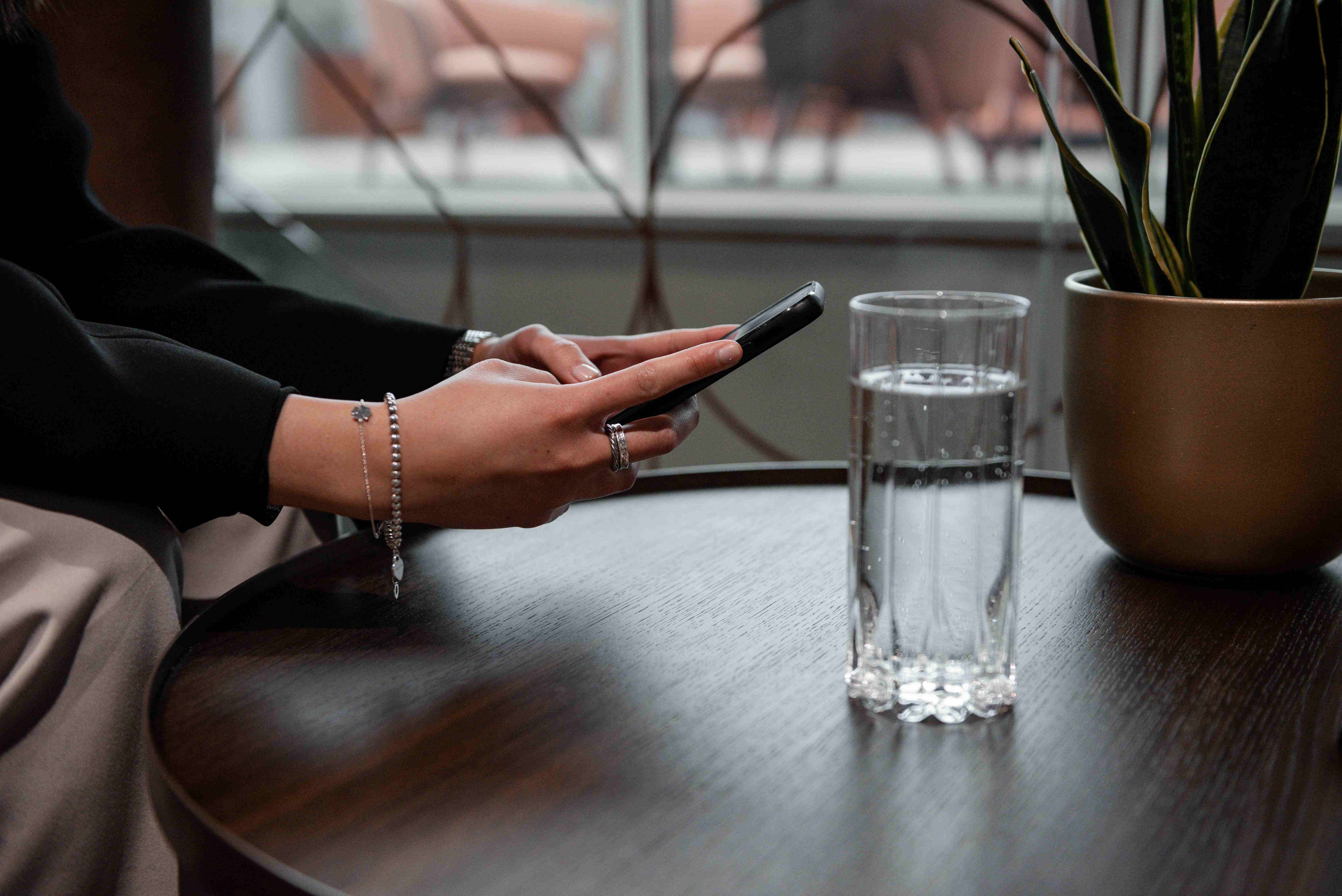 The interview process
The only thing standing in your way of hiring your perfect Human Resources professional now is a successful interview process. Ideally, after conducting interviews, you should come away feeling confident that you have gained an honest insight into the candidates, their personalities, their skillsets and whether they are the right fit for your company culture. To make sure that you finish the interview process with the right candidate for the job, we recommend that you take the below approach to interviews.
Implement a CV-based discussion which will enable you to decide whether or not they are going to be the right fit for you and your wider business. When you initially read through the candidate's CV, were there specific questions you wanted to ask? If so, could you make a list or annotate the CV to prompt you when interviewing? These questions can be anything such as:
What made you want to get into HR / Human Resources?

How big was the team? How big was the company?

Why did you leave your previous role?

What transferable skills do you have that you can bring to this role?



Asking questions about a candidate's current and previous roles will allow you to dig a little deeper while also enabling the candidate to clarify any questions you may have about their CV and/or experience. Furthermore, starting the interview off with a CV-based discussion will ease the candidate into the interview, as they will have prepared and feel confident discussing their current and previous positions. It will also allow for any interview nerves to drop off so that you see the candidate's personality shine through.

Ask the Human Resources professional questions relating to cultural fit and personality. Cultural and personality fit are some of, if not the most important aspects to consider when bringing a new staff member into your team and company. It is key to ask candidates questions which will highlight their personalities and their preferred ways of working to ensure that you are bringing the right person on board. For example – you wouldn't want to bring someone into your company who thrives in a tight-knit team if they are going to be the only person in the office or if they like a vibrant, buzzy office but you are a small and quiet workplace. In order to gain more of an insight into the candidate's personality and how they like to work, think of asking questions such as:

What size team do you enjoy working with?

What is your approach to Human Resources and support from a generalist perspective?

Are you used to working in Centres of Excellence?

How would your manager describe you?

Talk me through your favourite role and why?
Questions like these will shed more light on the interviewee's personalities and what they have enjoyed, or not enjoyed, in their current and previous roles, which will enable you to decide whether or not they are going to be the right fit for you and your wider business.
Ask situational-based or competency-based questions. During an interview, asking scenario-based questions can provide an excellent insight into how a candidate thinks on their feet and can really help you to uncover who will be most suited to the job at hand. It is important to think of real-life scenario questions that the EA may have faced in previous roles or may go on to face in the role that they are interviewing for, such as:

Can you give me an example of a time when you have had to deal with confidential information and use discretion?

Can you talk me through an employee relations case you have managed and how you approached it?

How would you manage a difficult stakeholder?

Can you give me an example of when you have successfully juggled conflicting priorities?



Asking questions like this will give you a better understanding of the candidate's thought process, as well as their problem-solving, time management and communication skills. It should also give the interviewee the opportunity to highlight their professional experience, abilities and personal strengths to overcome challenges and attain goals in their career.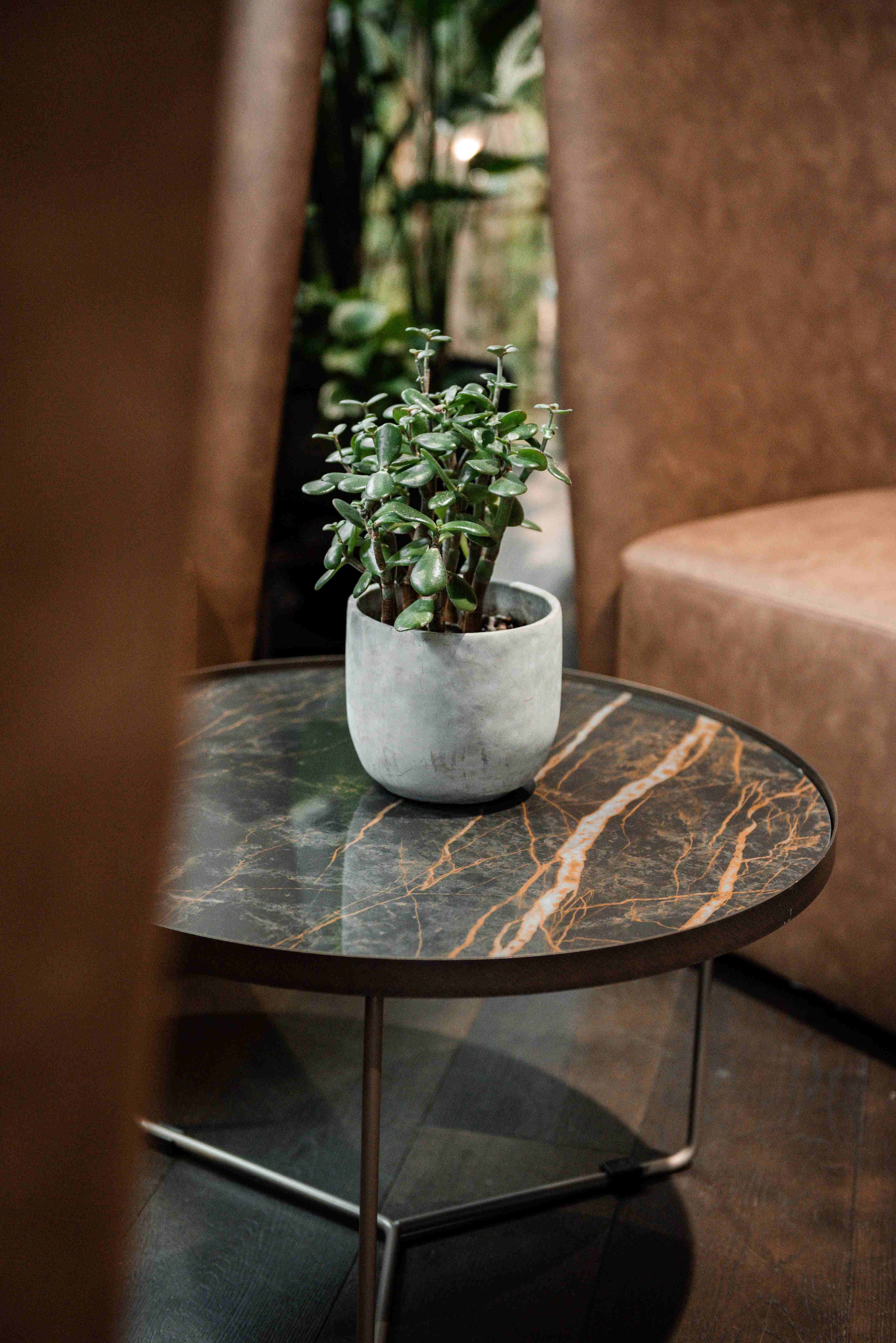 HR Salaries
Roles within Human Resources across the function can range depending on level, location, responsibilities and industry.
In London, HR salaries usually begin with entry-level roles, circa £25,000 - £28,000 per annum for a permanent role. In Manchester, these salaries usually begin at around £22,000. These HR salaries will continue to increase in bandings through to an HR Director level. It is hard to comment on an HR Director's salary and what it should be as this can hugely depend on the size of the organisation and team, the industry they are in and what sort of benefits / total package is on offer.
Recruitment trends suggest that Human Resources (HR) candidates with financial services experience tend to require higher salaries than their counterparts in other industries. However, it is important to consider the expectations that come with a higher salary.
The typical journey for an HR professional is to begin in an Administrator / Assistant / Coordinator role (£25,000-£35,000). They will then progress to an Advisor or Officer (£35,000-£50,000). The next level will be Manager or Business Partner (£50,000-£65.000+), although these roles tend to have different approaches. You will then progress to Head of / Senior Management.
Benefits
Whilst salary undoubtedly remains a priority for Human Resources candidates, our research reveals that more than a base salary in isolation is required to attract and retain top talent. Instead, offering a fuller, more-rounded benefits package is essential for companies to maintain a competitive edge, with most respondents preferring to receive benefits over the cash equivalent.
Flexible benefits solutions are now evidently popular and important. Without a flexible working option, companies are instantly ruling out a number of strong candidates.
Benefits can range from private medical insurance and healthcare, enhanced pension schemes, gym memberships and childcare vouchers. However, we are seeing more of an emphasis on wellbeing and support from a broader perspective. Whether this be mindfulness workshops, working-from-home set ups and budgets, subscriptions to mental health applications and varied exercise support.
In regard to holiday allowances, the majority of organisations offer 25 days annual leave. However, more than a quarter of employers offer 26 days or more, with 36 days or 'unlimited' packages on offer. More than half of employees have the opportunity to buy or sell annual leave – which is an important perk to those whose work-life balance is important to them.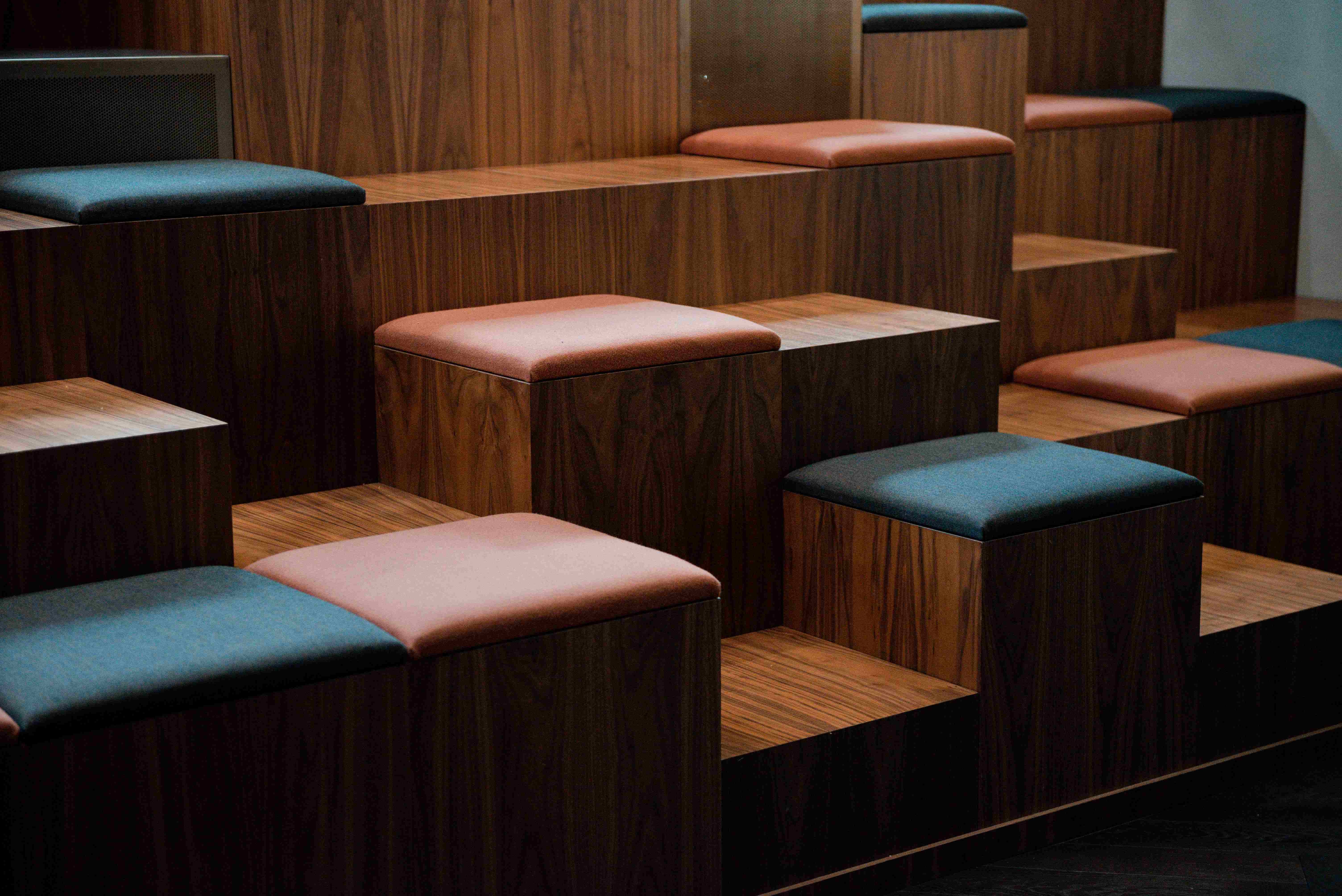 When looking to source and hire a Human Resources (HR) candidate, it is important to find a Human Resources (HR) recruitment agency that specialises in this type of recruitment. This will mean that you will be speaking to a recruitment consultant who is used to recruiting these positions regularly, and will be able to provide you with accurate salary benchmarking and market intelligence. A good HR recruitment agency can mean the difference between a stressful and unsuccessful job search and an efficient, seamless search. We are meant to make your life easier!
Specialist
Working with an agency that specialises in recruiting Human Resources professionals across the entire function – Learning and Development, Recruitment, Early Careers, Payroll, Benefits and Reward etc., has a number of advantages. For example – they will have a better understanding of the exact remit of these roles and how they fit into HR teams and, consequentially, the wider business. They understand not only the skillset required but also the personality and approach to really succeed and match to their client group.
Specialist agencies are also more likely to have a wide database of suitable, high-calibre candidates already at their fingertips and typically secure higher quality candidates / CVs than those you may receive through direct job applications or generic agencies.
This is due to the act that these agencies are embedded in the market and regularly build out their network and place candidates throughout their careers. They take the time to get to know each individual candidate and client, their experience and where they would suit, and understand their motivations for seeking a new role.
A specialist Human Resources recruitment agency will also be able to give you accurate salary information and benchmarking and will typically produce an annual salary survey.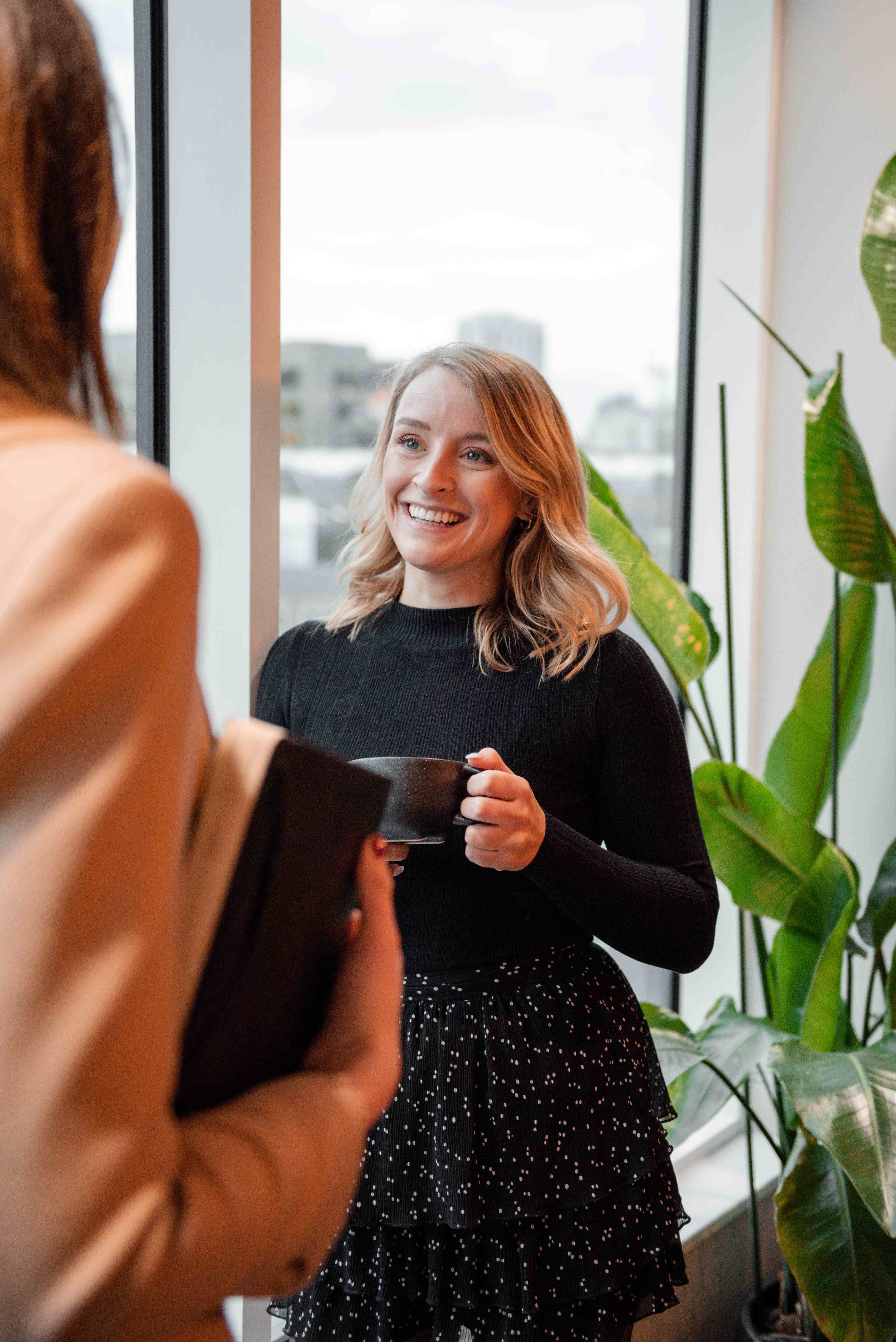 Kathryn helped me find my perfect role - she was amazing. She was honest and thorough throughout the process, so I knew I could trust her. Thank you so much!
Hannah
HR Professional
I worked with Kathryn, who was nothing short of fantastic and provided me with the recruitment journey that every candidate deserves from their consultant. She was always on hand to have a call, discuss aspects of the role, and answer any queries I had. On top of this, Kathryn was especially brilliant in preparing me for two interviews so I could enter them being my most confident self. With Kathryn's help, I have landed a brilliant job in a position that not only lends itself to my current skillset but will allow me to develop my professional career.I would not hesitate to recommend Kathryn, or Lily Shippen, to other professionals looking to make a career move.
James
HR Manager
A great experience with Lily Shippen - they found me my new role in less than a week and could not have done more for me. Thanks so much.
Ella
HR Assistant
I recently accepted a great role that they helped me find. I have used a lot of agencies over the years in London. Some ok .Some not so great by a long stretch. The agent had obviously done her research and knew what the company was looking for as opposed to just getting me in for an interview, letting me do all the hard work, then either never hearing from them again or me realising in the interview that I was a poor fit and should never have interviewed in the first place. . Who needs the drama when you are just trying to create a good impression and get a new role? The agency, after all, is the go-between you and the potential employer and that was their main focus.
Oliver
L&D Manager
Looking for an HR job in Manchester or London?
A team of experts who understand the role and you so we can add value at every stage. Below are just a few of the titles that we recruit for:
Generalist

Learning and Development

Internal Recruitment

Early Careers

Employee Relations

Diversity and Inclusion

HR Operations

HRIS
From generalists all the way through to the specialist functions within HR, we're committed to helping you achieve your career ambitions. Whether you're seeking a full-time or part-time position, a permanent move or a temporary or fixed-term contract, we're here to ensure that your next role is the perfect fit for you.